Paket Promo HONGKONG SHENZHEN MACAU + DISNEYLAND 7 DAYS
by Singapore Airlines /Cathay Pacific

Departure :
13 Juli 2019
16 Agustus 2019
24 Agustus 2019
7 September 2019
21 September 2019
19 Oktober 2019
27 Oktober 2019
9 November 2019

Jadwal Acara :
Day 1 : Dinner
AKARTA – SINGAPORE SQ 951 CGKSIN 05.25 - 08.10
SINGAPORE – HONGKONG SQ 856 SINHKG 09.55 - 13.55
HONGKONG – SHENZHEN BY BUS
Pagi hari para peserta berkumpul di Bandara International Soekarno–Hatta untuk penerbangan menuju Hongkong. Setibanya di Hongkong, Anda akan langsung diantar menuju Shenzhen, Anda akan diberikan waktu bebas untuk berbelanja di Lowu Mall. Setelah makan malam menuju hotel untuk beristirahat.
Hotel : Century Plaza Hotel atau setaraf
Day 2 : BreakfastLunchDinner
SHENZHEN
Pagi hari setelah santap pagi, Anda akan diajak menungjungi SPLENDID CHINA (tidak termasuk mini train) dimana Anda bisa melihat miniatur – miniatur bangunan di negeri China, seperti Forbidden City, Great Wall, Temple of Heaven, Potala Palace, Terracota Army dan lainnya. Kemudian dilanjutkan mengunjungi CHINA FOLK CULTURE VILLAGE untuk menyaksikan pertunjukan kesenian dan tarian suku minoritas China yang spektakuler. Toko Wajib : Mineral Water & Herbs
Day 3 : BreakfastLunch
SHENZHEN - MACAU BY FERRY
Dengan ferry pagi ini menuju Macau. Setibanya di Macau Anda diajak city tour kota Macau mengunjungi Temple of Ama, Ruins of St. Paul, dan menuju Venetian Complex - waktu bebas untuk Anda berbelanja sampai waktu yang ditentukan, setelah itu Anda akan diantar menuju hotel untuk beristirahat. Toko Wajib : Almond Cake Shop
Hotel : Taipa Square Hotel atau setaraf
Day 4 : BreakfastLunch
MACAU - HONGKONG BY FERRY
Hari ini perjalanan dilanjutkan kembali menuju kota Hongkong dengan ferry. Setibanya di Hongkong, Anda akan diajak city tour mengunjungi Garden of Star untuk melihat cap telapak tangan aktor - artis perfilman Hongkong, kemudian menuju Bauhinia Square. Setelah itu Anda diajak mengunjungi Victoria Peak (1x tram) untuk melihat pemandangan kota Hongkong dari atas. Selesai tour Anda akan diantar ke hotel untuk beristirahat. Toko Wajib : Jewelry & Chocolate
Hotel : Regal RIverside / Penta Hotel atau setaraf
Day 5 : Breakfast
HONGKONG
Hari ini Anda diajak mengunjungi DISNEYLAND yang merupakan taman hiburan yang paling diminati baik anak-anak maupun dewasa. Anda akan mendapatkan pengalaman tak terlupakan dengan mencoba berbagai permainan menarik seperti Jungle River Cruise, Orbitan Space Mountain, Mystic Manor, dan lainnya. Setelah kembang api Anda akan dijemput dan diantar menuju hotel untuk beristirahat.
Day 6 : Breakfast
HONGKONG – SINGAPORE SQ 891 HKGSIN 12.25 - 16.20
SINGAPORE – JAKARTA SQ 966 SINCGK 18.30 - 19.20
Pada waktu yang ditentukan, Anda akan diantar ke airport untuk penerbangan kembali ke tanah air. Semoga perjalanan ini membawa kesan manis untuk Anda. Sampai jumpa kembali di acara tour lainnya , Terima Kasih

Harga Paket Termasuk :
- Tiket penerbangan PP by Singapore Airlines / Cathay Pacific/ Garuda
- Hotel, Tour dan makan sesuai jadwal acara
- Tiket masuk objek wisata
Harga Paket Belum Termasuk :
- Visa Rp. 590.000
- Guide tips USD 30 per org utk selama tour


Prosedur Pemesanan dan Pembayaran :
1. Untuk booking, mohon diemail copy passport yang masih berlaku sampai 6 bulan ke depan dari tgl kembali.
Bisa diemail ke This email address is being protected from spambots. You need JavaScript enabled to view it. atau Whats App : 082110505766
2. Deposit 50% dibayarkan pada saat booking
3. Pelunasan pembayaran sebulan sebelum keberangkatan
4. Pembayaran dapat dilakukan di office kami (klik alamat kami), atau melalui bank transfer ke rekening perusahaan :
BANK MANDIRI : 1250010381531 : PT. Surya Cempaka Mulya

PILIHAN PROMO PAKET TOUR HONG KONG LAINNYA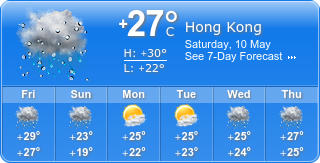 Comming Soon
Copyright www.maxx-marketing.net